As January is coming to an end i am prepping up for spring with bright colors and quirky prints.
This spring/summer is going to be a lot about crazy prints, geometric cuts, neons and pastels, so let's get crazy and don some rad prints.
I am loving this kisses shirt gifted to me by my friend June, it screams fun, just like her!
Paired them up with my favorite pink skorts and pumps by Zara.
Have a lovely weekend all you gorgeous kids!!
What i Wore:
Shirt : Gift by the lovely
June Biswas
, Skort & Pumps :
ZARA
, Bag :
LOUIS VUITTON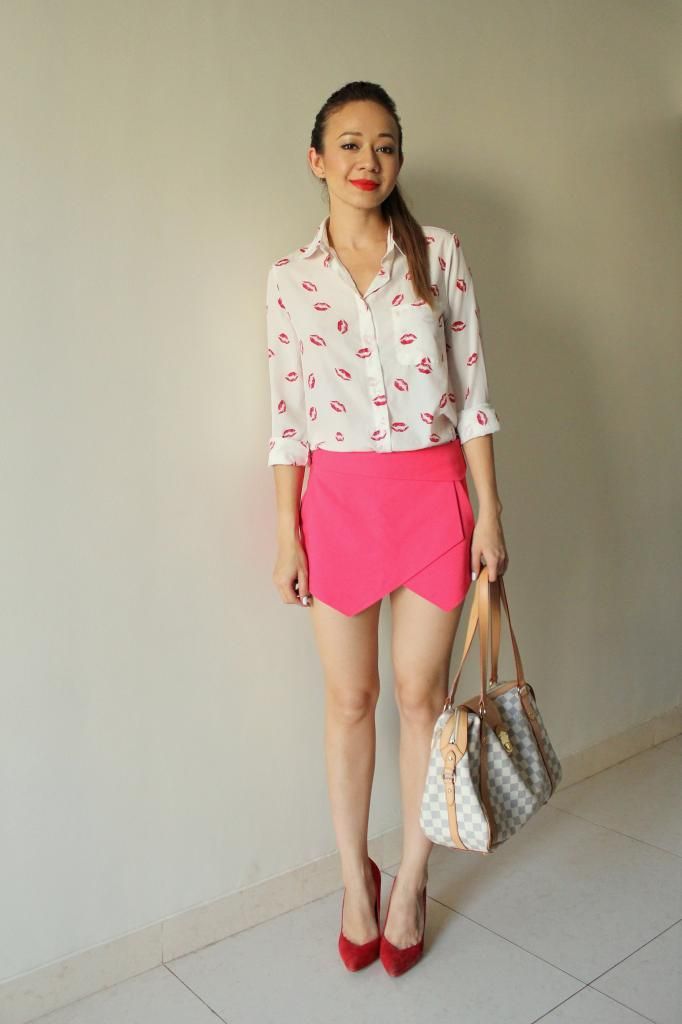 Eargasm today :