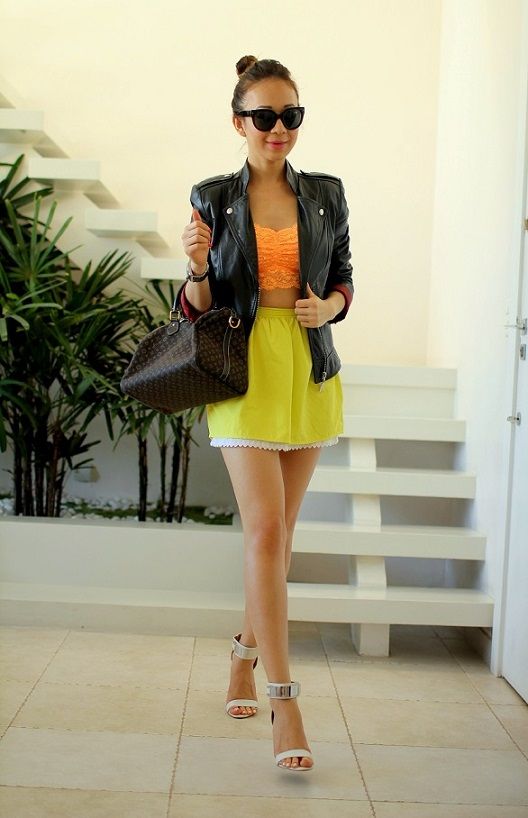 I can't tell you how i love a good leather jacket, something about the smell of leather that makes me feel different.
I got this jacket from Buenos Aires few years back and i think its getting better with each wear.
No doubt Argentinian leather is one of the best quality leather and Prune is my favorite brand for leather goods.
So if you ever stumble upon some Argentinian leather, grab it! It will last you a lifetime.
Hope you like this post and wishing you all a great weekend ahead!
What i wore:
Leather jacket :
PRUNE
, Skirt :
DELAOSTIA
, Bag :
LOUIS VUITTON
, Bralet :
LA SENZA
Shoes :
ZARA
, Sunglasses :
PRADA
Eargasm today: