It has been so cold for the past few days in Rio and i think it is now that winter has hit Brazil.
I was told that it is never cold in Brazil so i never got my heavy duty clothing here and now i am layering to keep warm.
Well! i am sure it is going to get warm again very soon next week so i am not worried. Its Brazil!
Also do you all know that Pope Francis is here in Rio?! So its a five day holiday here yeyy!!
But all of Copacabana streets are closed and that's where my gym is. I have not been to the gym in 3 days now and i feel terrible as its such a big part of my daily routine.
Anyways, the good part is that me and Andy are having a great time eating and drinking and cuddling watching movies at home hahah!
Here is my outfit wearing the tweed jacket by Zara and my favorite Prada sunglasses.
I love how a tweed jacket can make the outfit a little formal while keeping it playful, so its a great option for work if you don't need to wear power suits.
Hope you all have a great weekend! TGIF :D
What i wore :
Jacket, Boots and Leggings :
ZARA
, Sunglasses :
PRADA
, Bag (Speedy 30) :
LOUIS VUITTON
, Celine Top :
ETSY
, Necklace :
BLUR
Photos by : Andy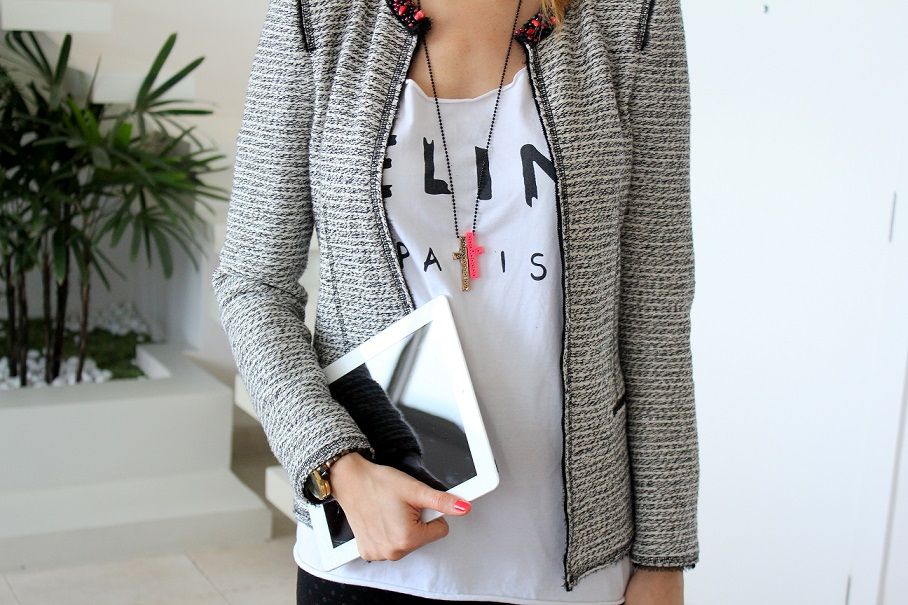 Eargasm Today: