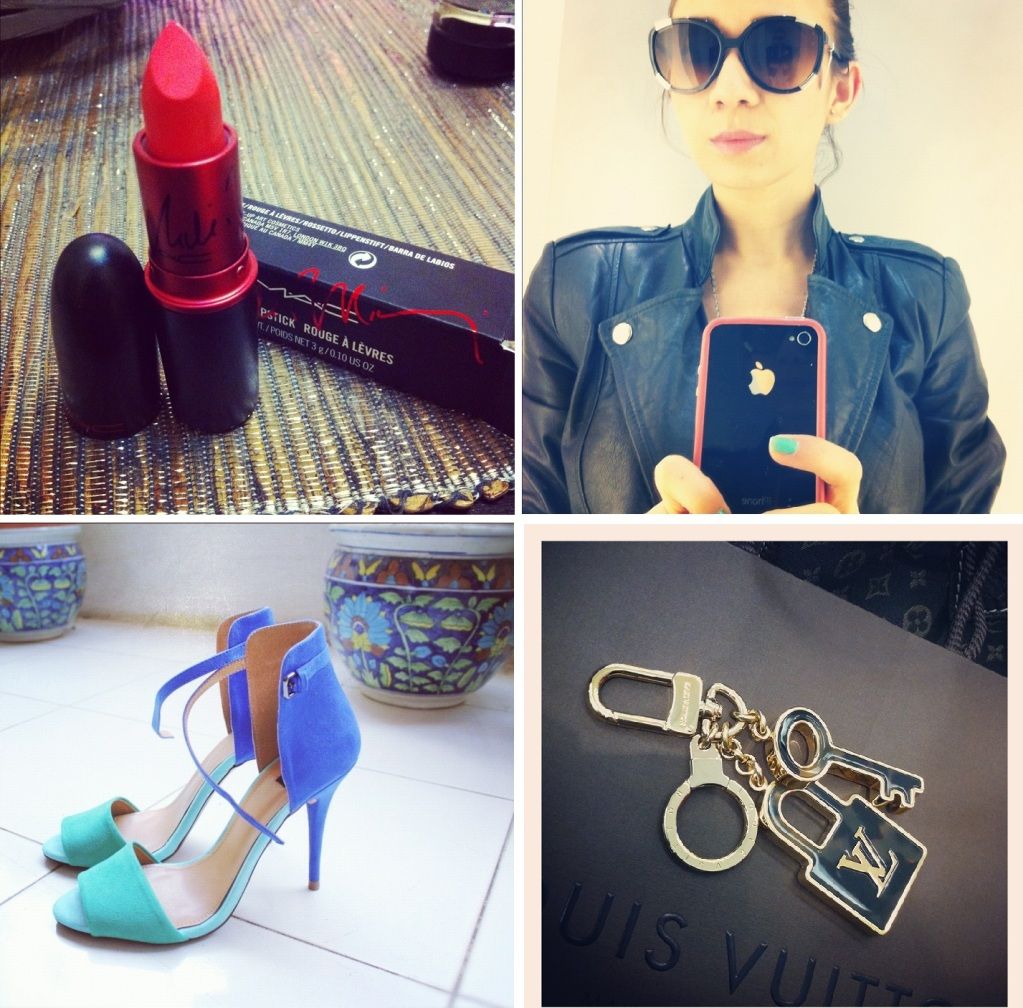 I am in Johannesburg today and the weather could not be any better. Had a nice lunch in the sun at an Italian restaurant in Rosebank and I am back in my room packing. Going back to India tomorrow to complete my apartment's renovation and gear up for a house warming party :)
Here are some of my Instagram pictures for you.
1. Viva Glam Lipstick by Nicki Minaj for MAC - The picture is not doing justice, the shade is a bright neon peach. Absolutely gorgeous with winged eyeliner. I will post some pictures with the whole look :)
2. Me at MAC , with my fav leather jacket by PRUNE and a local designer sunglasses which I bought in Johannesburg.
3. Heels by ZARA. Absolutely stunning colors, amazing with a complete black outfit.
4. Bag Charm/ Key chain by LOUIS VUITTON. Finally bought one for my 2 year old Speedy, which now looks brand new again (So Excited) !!
Please do follow me Instagram : NATASHA_SHROTRI
Here are some songs to pep you all up, I have been lovin them!!
Kindness - Gee Up [Cosmic Kids Edit]
Niki & The Dove - Mother Protect (Goldroom Remix)