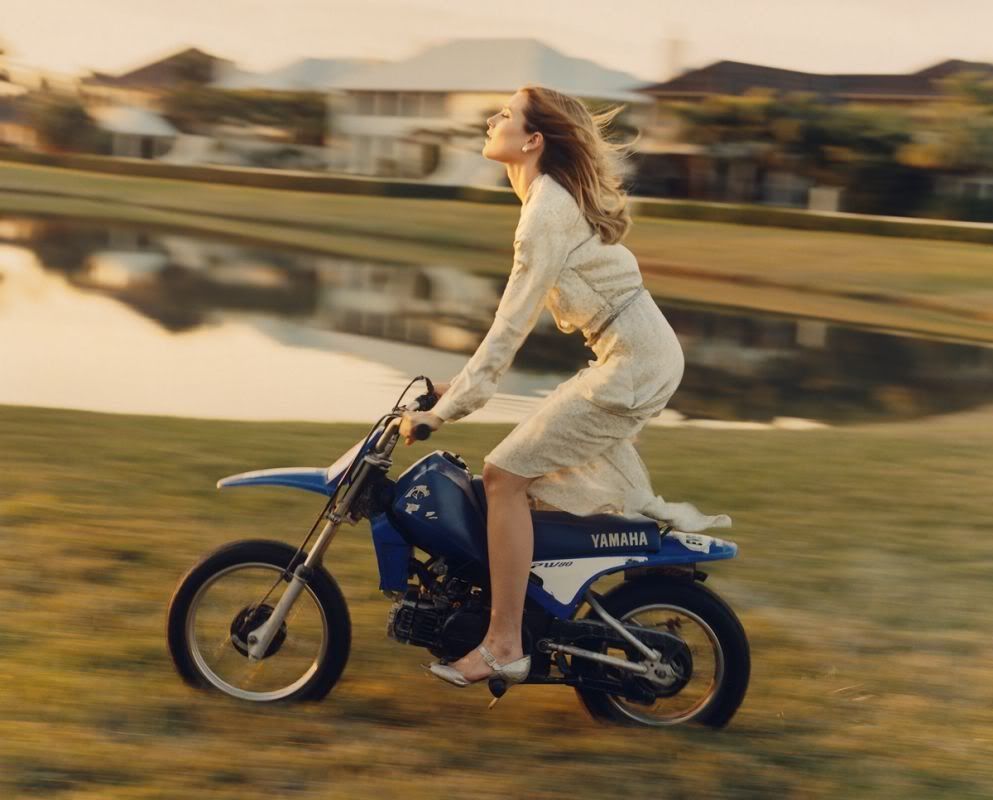 deCtar - Chateau De Pardoux (Diamond Messages Remix)
Dree Hemingway for Vogue UK.
This shoot is so amazing. Loving the whole theme of the shoot, something like dreamy, carefree but luxurious at the same time. Dree looks like this rich, elegant woman who does not mind kicking off her shoes and running on the grass, or ride a dirt bike with the designer dress on. Stunning!