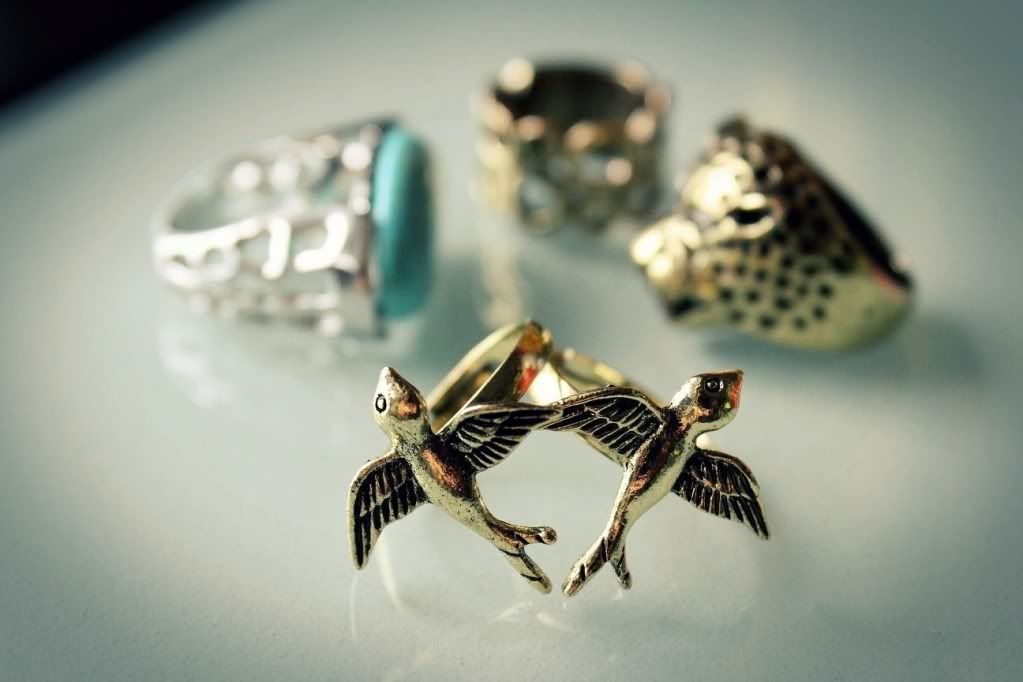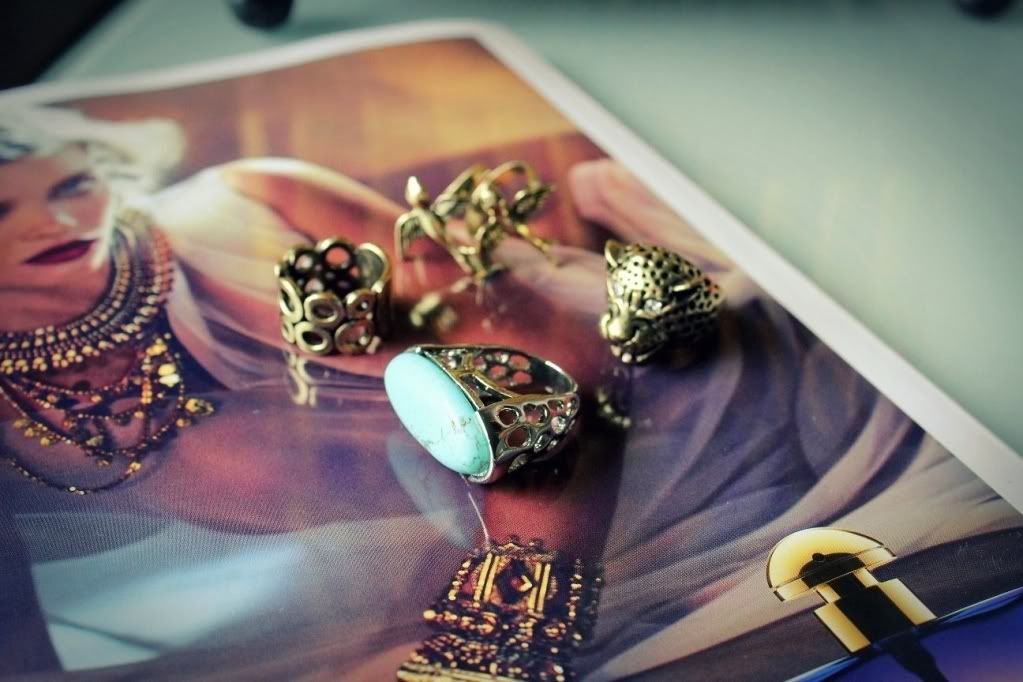 Yesterday i was out wandering the busy streets of Buenos Aires looking for Fairy Lights for a friend's party on Saturday. The Florida street was packed with a lot of tourists and i could hear more of Portuguese than Spanish.
I first entered Zara and there was a season end sale and i regret stepping in to find women clawing through the heaps of clothes. I like to keep shopping a more peaceful activity than fighting over the last M size sweater, so i stepped out back on the street. The warm air smelled of jasmine and opium, incense sticks that one old lady was selling in the middle of the street. I dodged the people around and reached the address of the lights shop. I got what i wanted, white fairy lights, and i could not resist myself from buying yellow fairy lights for myself. I have them glowing above my dresser now.
Then i went to many small accessory stores, and ended up finding such beautiful rings. So i share some pictures i just took. I love them so much and will wear them till death. Haha!
Sparrow Bird Rings : Todomoda $8 each
Blue Stone Ring : Todomoda $15
Leopard Ring : Alenis $15
Ring With Circles : Alenis $15