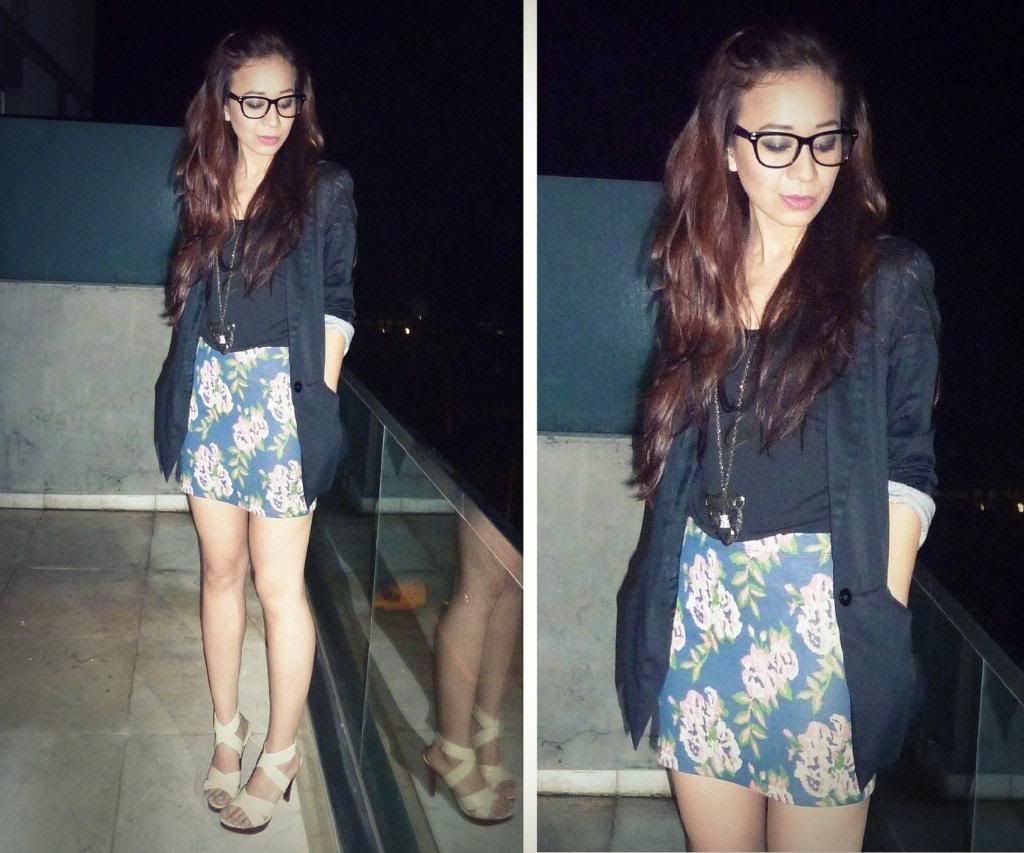 These pictures were taken at a friends house warming party. I apologize for not carrying my DSLR hence the pictures are not with perfect resolution, but i am kinda loving the grainy polaroid look.
It was midnight, cool wind, I confess i was high, all of 6 floors high!
I got this skirt last week from Complot. I love Complot's new collection, as always feminine but with an edge.
Check out the collection here :
COMPLOT
Right now i am listening to "Ride a white horse by Goldfrapp"-
I love listening to this song on a road trip... just on repeat mode... love it!!